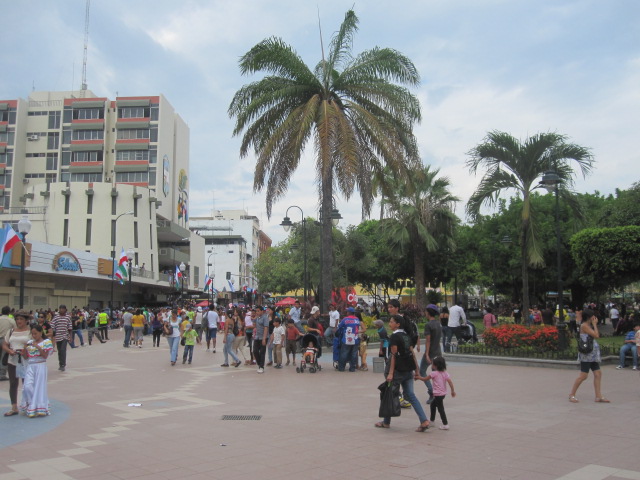 If you have explored the major cities of Ecuador and want to know more about the smaller towns, then Machala is a good place to visit for a day. It is known as the banana capital of the world and has plenty of banana plantations. I loved visiting this small town and got to explore the plantation site, a forest, the beach, and also a visit to Zaruma. 
Sight-Seeing Places in Machala
Petrified Forest of Puyango
This is the first place I visited when I landed in Machala. This forest is located south of Machala and is on the borders of Peru. This is a dry forest that has plenty of petrified tree trunks, flowers, fruits, and leaves. The fossils that you find here are over 100 million years old. This is one sight that you will not get to see in most places.
Jambeli Beach
If you love to take an excursion and also unwind after a hectic visit to the reserve dry forest, then visit the Jambeli beach. It is a very long beach that has gray sand. There are a lot of palm trees and huts along the long stretch that provides you with some shade to rest.
Catedral De Machala
If you are looking to visit a church, then this is one of the iconic cathedrals you will find in Machala. It looks very modern with a nice big clock tower and blue and white triple domes. 
World Banana Fair
This is a fair that is held during the 3rd week of September. If you are visiting Machala during this time, do not miss this fair. I got to check out the fair and believe me it is an exciting one. You get to know everything about bananas and get to taste a lot of delicacies made using banana.
Town Hall
This is an important building and location where all the important Machala administrative buildings and offices are located.